eBlended
IBI virtual blended English language and Business and innovation courses offer you the advantages of live classroom training integrated with the cost-effectiveness and flexibility of our self - paced learning. This is the harmonious combination between eClasses (self-pace learning) and eConversations (live instructor training) which effectively helps students improve their English and Business skills.

The programs were designed to achieve a good balance within group learning and real time discussion, self-study and interactive learning which is conducted by competence based teachers and experts to completely replace classroom training.

The key elements of eBlended are:

A

ccorded: The training content of eClasses and eConversations are very well-connected to help learners achieve knowledge and skills needed efficiently and effectively.

Automatized: The learning timelines and processes of both learning models were professionally designed and scientifically combined to push efficiency and maximize learning

process automation

.

Aligned: The pedagogical innovation of the programs goes align with technology innovation to help completely replace classroom training.

Here are the concepts:
1. English training:

Learning route: Studies show that simply tell students what they will be learning before the lesson begins and you can raise student achievement as much as 27 percent. More than that, learners at IBI take eClasses before eConversations to ensure the knowledge and skills they have learnt to be empowered in the eConversations sessions.
2.
Business skill training
: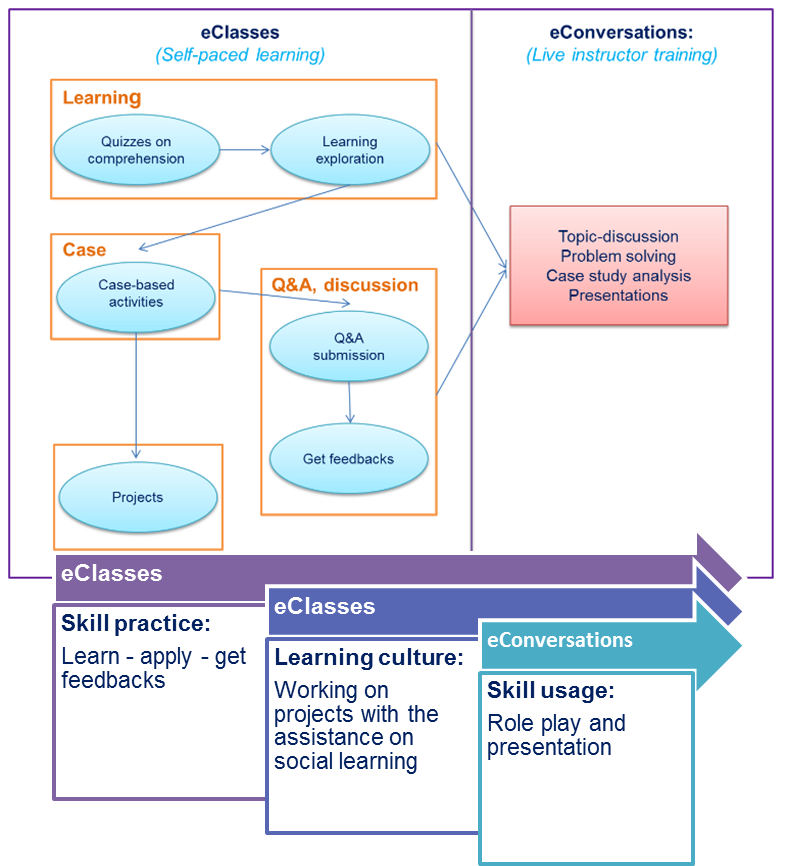 See our video: