Success Stories
We have helped clients achieve positive training ROI via the provided solutions that aligned with their Learning and Development strategies, competency-based focus and more. Here are a few of our success stories:

Bringing a new learning experience to engineers
Narrowing learning distance to enhance sales-force's communication skills in English
Overcoming all the barriers of traditional classroom training to reach a further success

Addressing international market entry strategy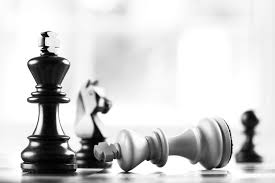 Improving the growth of revenue with content digitalization for the distributors
A leading consumer product company having thousands of distributors talked with us about how to apply our eLearning services in digitalizing their sales and product training content.
The sales and product training offline has become harder and less effective under the rapid increase in the number of distributors. IBI helped the company transform the content based on the instructional design strategy we advised.
The content was input and converted in different formats to ensure the engagement of the learners including interactive lessons, videos, animations and articles...The project in consequence became popular to the distributors and accelerated the revenue growth in the next years.
Apply for a course today at:
info@ibi-global.com