EFFECTIVE CHANGE MANAGEMENT
Organizations move through a number of identifiable stages as they grow and develop. In some cases these changes are planned, in others they are not.
Sometimes the forces for change come from within the organization and at other times they will be caused by external forces or influences. The need for organizations to meet and to cope with changing conditions requires innovation, creativity and flexibility.

This course will help develop the skills and knowledge required to promote the use and implementation of innovative work practices to affect change and manage changes so to minimize disruptions.

What you will benefit?

• Understand the role that change plays in organizational success.
• Develop the skills needed to support innovation and improvement.
• Develop the planning skills needed to introduce and implement positive change.
• Use consultative processes to reduce the barriers to change.
• Analyze and evaluate problems associated with change.
• Manage the stress associated with change.
• Monitor the outcomes of change.

What will this course cover?

Module 1: Creating new opportunities
• The relationship between change, improvement and innovation
• Cultures that support change
• Continuous improvement
• Risk management

Module 2: Innovative work practice
• Developing innovative ideas
• Supporting innovation

Module 3: Change leadership
• Initiating and leading change
• Pre-empting change
• New ideas as a result of current practice

Module 4: Facilitating commitment
• Recognizing resistance
• The need for communication
• Overcoming barriers
• Managing stress

Module 5: Monitoring and evaluating changes
• Implementing change
• Analyzing and assessing impact.
• Monitoring success
• Planning into action
Which teaching method will be applied?

| | |
| --- | --- |
| eClasses (Online coaching) | eConversations (Live instructor training) |
| 5 weeks: 25 hours | 5 weeks: 10 hours |
​Our courses are designed based on the learning curve as shown in the chart below: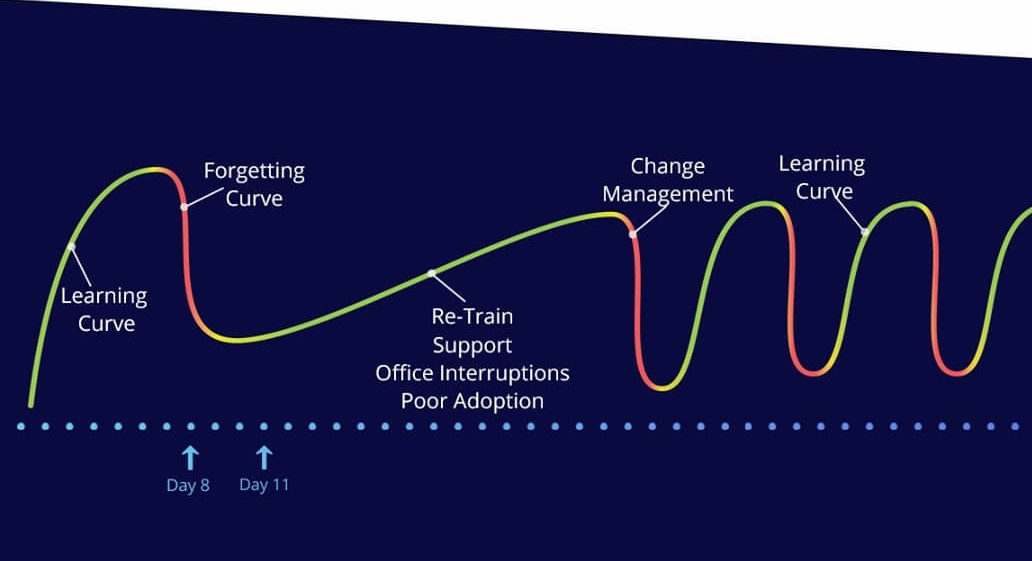 IBI Blended eLearning was designed to achieve a good balance between group learning and real time discussion, self-study and interactive learning, which is conducted by competence based teachers and experts to completely replace classroom training.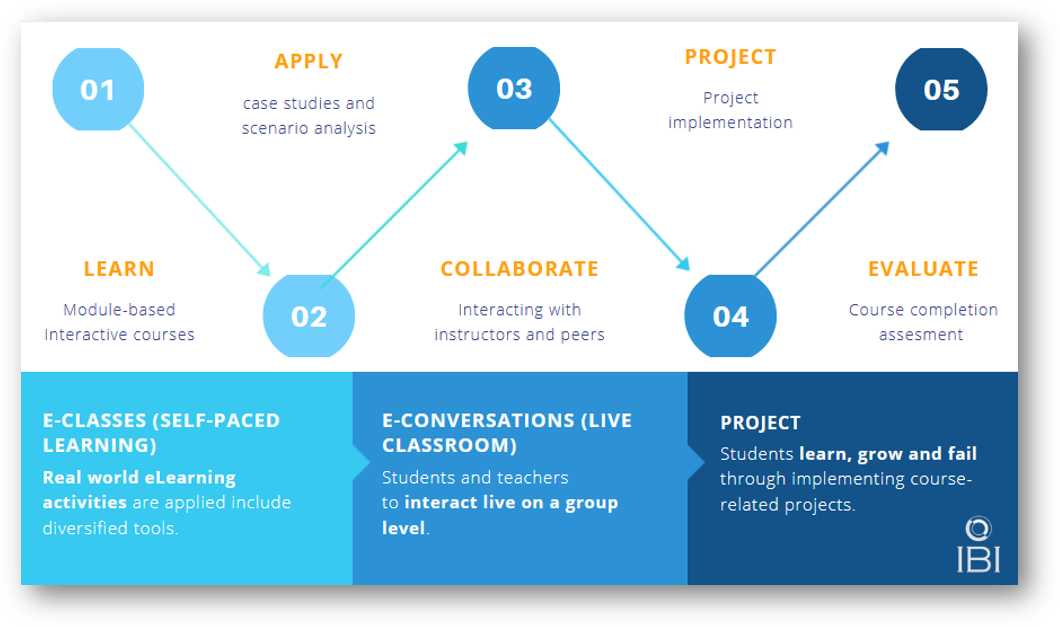 IBI Online Teaching Method | Explanation Video