BUILDING UNBEATEN CORPORATE STARTUPS | JEFFREY NAH | FROM SINGAPORE
In a world changing at unprecedented rates, large organizations have realized they must keep up with an evolving market. This course can be applied in any industry, company size, or sector of the economy in order to move faster and minimize risk.

This course is a great sharing of the framework for using Lean Startup successfully in an established company and of how to create a system of "innovation accounting" within your company so that everyone is building products that meets customers' needs.
The course includes hands-on exercises, using real-world challenges your company faces, in: identifying risk in new-product development, reducing risk, and measuring success.

What will this course cover?

Module 1: The Case for Change
The difference between traditional methods and Lean Startup

Common misunderstandings and pitfalls of Lean Startup

How Lean Startup differs from traditional new product development

Understand the value of leveraging Lean Startup practices
Module 2: Lean Startup Overview and Concepts
The Lean Startup concepts, principles, and terminology

The Lean Startup Model and the power of Visioning

Understand the stages of Lean Startup

To apply the Build-Measure-Learn Loop to get faster feedback from product experiments
Module 3: Building the Minimum Viable Product (MPV)
The Minimum Viable Product's role in new product development

Apply the Build-Measure-Learn Loop

The role of the Minimum Viable Product

Leveraging Experimentation to drive product development

Conducting Pivot or Persevere decisions

Understand different types of pivots
Module 4: The Lean Startup Stages
Learn to build a Vision

How to develop a Lean Canvas
Module 5: Enterprise and Intrapreneurs
How "startup" applies to both public products and internal company products

Learn how Lean Startup is used by entrepreneurs and by intrapreneurs

Practices to create a more successful entrepreneurial business
Module 6: Innovation Accounting
The use of Lean Analytics and Innovation Accounting to lead product development

Apply metrics to test your business model and understand when to pivot or persevere.

Learn the value of Lean Analytics, Innovation Accounting, and Validated Learning

The One Metric That Matters

How metrics change as you go through the stages

Difference between Actionable metrics and Vanity metrics
Module 7: Lean Startup and Agile Teams
How Lean Startup works with Agile development

How Lean Startup impacts Agile development
Who is the coach?

Jeffrey Nah lectures on Technopreneurship and Innovation at Nanyang Technological University in Singapore as well as consult with SMEs on innovation, internationalization, leadership & talent development to drive business growth and expansion.
Jeff is a mentor with Singapore Management University (SMU) Institute of Innovation & Entrepreneurship. He is also a judge at SMU's Lee Kuan Yew Global Business Plan 2017 competition, as well as the online startup community platform, Startup-O.

Which teaching method to be applied?

| | |
| --- | --- |
| eClasses (Online coaching) | eConversations (Live instructor training) |
| 7 weeks: 35 hours | 7 weeks: 14 hours |
Our innovation courses are designed based on the learning curve as shown in the chart below: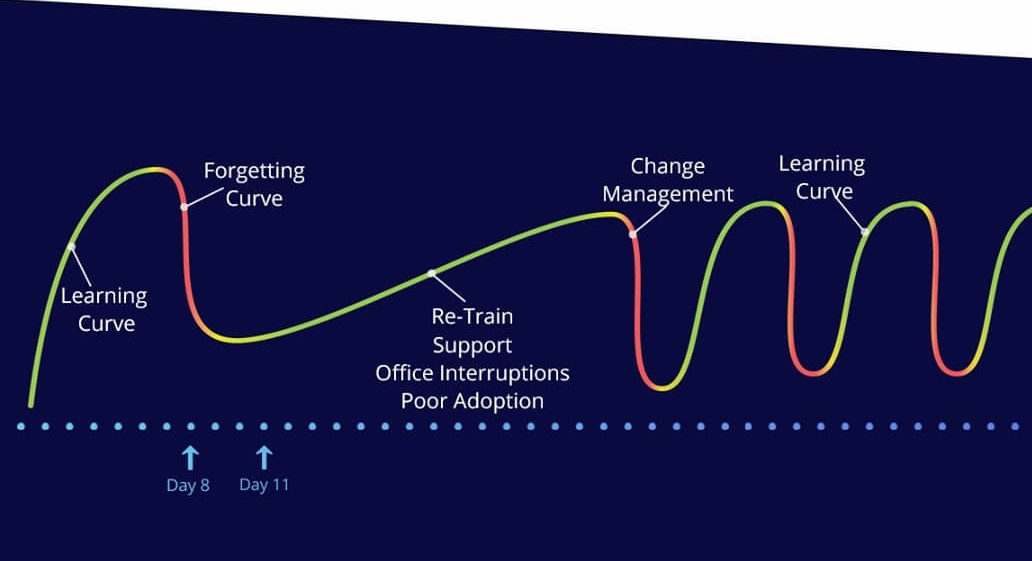 IBI Blended eLearning was designed to achieve a good balance between group learning and real time discussion, self-study and interactive learning, which is conducted by competence based teachers and experts to completely replace classroom training.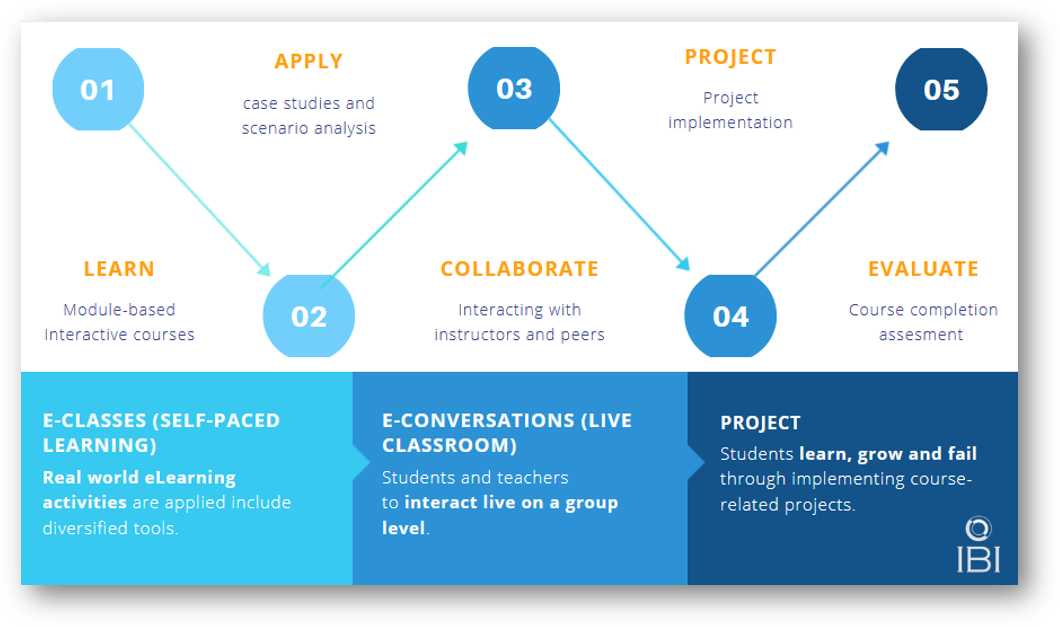 IBI Online Teaching Method | Explanation Video