STRATEGIC PLANNING | ROBIN NGUYEN | INTERNATIONAL
Strategic Planning is the process by which the guiding members of an organization envision their future and develop the necessary procedures and operations to achieve that future.
Strategic Planning has the potential of empowering individuals and teams to create their chosen futures. This is not a course on predicting future events. Instead, strategic planning creates the ideal future for individuals, organizations and communities. Historically, this type of planning has overcome the impossible, united people with common aspirations and accomplished modern marvels. The course offers instruction of a nine-step model that seeks to identify a process that transforms preferred outcomes into current reality. This model is adapted from "Applied Strategic Planning" by Leonard Goodstein, Timothy Nolan and William Pfeiffer.

What you will cover?

Module 1: What is Strategic Planning?

• Defining of Strategic Planning
• Projects toward a desired outcome
• Keys to Strategic Planning

Module 2: Four Strategic Planning models

• John Bryson
• Mark Wallace
• Applied Strategic Planning
• Center for Public Safety Excellence

Module 3: Applied Strategic Planning (nine steps)

Planning to Plan

Values Scan

Mission formulation - Why us?

Strategic Business Modeling

Performance Audit

Gap Analysis

Integrating Action Plans

Contingency Planning

Implementation - Project Management
Who is the coach?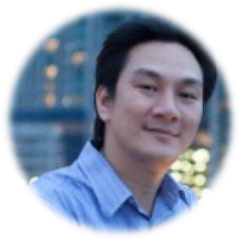 Robin Nguyen is the CEO of IBI who created IBI from scratch. Possessing deep knowledge and passion on education and training combined with strong business development and marketing skills. Robin is an capable trainer in Business Development, Customer Service Management, Marketing Strategy and eLearning development.

Which teaching method to be applied?

| | |
| --- | --- |
| eClasses (Online coaching) | eConversations (Live instructor training) |
| 6 weeks: 30 hours | 6 weeks: 12 hours |

IBI Blended eLearning were designed to achieve a good balance within group learning and real time discussion, self-study and interactive learning which is conducted by competence based teachers and experts to completely replace classroom training.

IBI Online Teaching Method | Explanation Video