COACHING AND MENTORING SKILLS | KOBI KALDERON | FROM ISRAEL
This course aims to give participants a clear insight and understanding into the dynamics that happen between people when they work one-to-one in providing solutions to problems or difficulties.
What you will benefit?

Provide highly effective coaching skills

Things you can put into practice immediately

Listening and responding skills

Motivating and guiding

Giving effective feedback

Dealing with confidence issues

Assisting with professional and personal development

The difference between doing, telling and coaching

Learning the value of patience



What you will cover?

Module 1: The Context of Coaching Skills for
Leaders

Developing a culture of performance and development

Coaching as a leadership competency

The need for flexibility in management style

Module 2: Coaching for Development and
Performance

The coaching process

Key skills in coaching - building rapport and two way communication

A model of coaching which is other centered

Principles and guidelines for effective coaching

Solutions focused approach - the balance between challenging and supporting others

Module 3: The Business Imperative
Impact of effective team engagement and management on organizational goals

Relevance of coaching competencies
Module 4: Coaching Practice for Leaders
Comprehensive feedback on approach and impact

Experience linked to organizational challenges and issues

Module 5: Review and Action Planning
Identify development opportunities and ways to build knowledge and effectiveness

Measuring development
Who is the coach?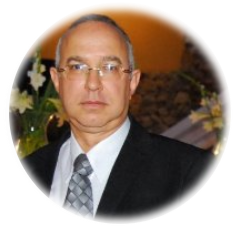 Lieutenant Colonel (ret.) Signal Corps, CEO and founder of Gold Career, Business Development Manager at NGsoft and Aurora, Business mentor at Goren Business Solutions.
Kobi is responsible for the existence of many professional training centers in various sectors such as: Mechanics, Electronics and Hi-Tech and took part in many projects in peripheral areas, resulting in the successful integration of thousands of people into technological work places.
Kobi holds a B.A. in Business Administration and he is a Practical Electronic Engineer.
Kobi has over 12 years of experience in Entrepreneurship, Business Development and Sales, mentoring early stage Start-ups and leading the business activity of GVI.
Which teaching method is applied?

IBI Blended eLearning were designed to achieve a good balance within group learning and real time discussion, self-study and interactive learning which is conducted by competence based teachers and experts to completely replace classroom training.

| | |
| --- | --- |
| eClasses (Online coaching) | eConversations (Live instructor training) |
| 4 weeks: 20 hours | 4 weeks: 8 hours |
​
IBI Online Teaching Method | Explanation Video