TIME MANAGEMENT FOR SUCCESS | SILVIA BUONPADRE | FROM THE UK
Time management is about more than just managing your time; it's about managing yourself in relation to time. It's about setting priorities and taking charge.
It means changing habits or activities that cause you to waste time. It means being willing to experiment with different methods and ideas to enable you to find the best way to make maximum use of your time.

How you will benefit?

Upon course completion, participants will be able to:

Identify the way you currently use your time

Crystallize your personal life vision, goals and objectives

Describe the difference between urgent and important tasks

Priorities your tasks

Apply a range of time management techniques to your life

Examine how technology can help you manage your time
What will you cover?

Module 1: Diagnostic clinic
Consequences of ineffective time management

Identify what runs your life

your time management style

List barriers to successful time management
Module 2: Sharpen your focus

Clarify your personal and professional vision

sharpening your focus – goals and objectives
Module 3: Planning for performance

explain the benefits and backwards of various calendar system

Urgent or important?

Covey's time management matrix

Prioritizing

Time and your energy levels

breaking tasks down

Planning – getting things scheduled

Weekly Review and Planning (WRAP)
Module 4: Living your plan

Learning to say 'No'

When you have to say 'Yes'

Managing interruptions

Successful delegation

Goldmine your minutes

Running effective meetings

How to handle paperwork

Technology as tool or terror

How to use email effectively
Module 5: Planning into action
Who is the coach?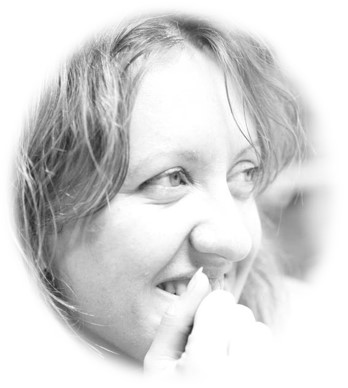 Silvia Buonpadre has a great experience, and the quality of a talented trainer. She possesses a deeper global awareness and understanding of other cultures. She knows how to win the hearts and minds of students by using pedagogy innovation.
Which teaching method is applied?

IBI Blended eLearning were designed to achieve a good balance within group learning and real time discussion, self-study and interactive learning which is conducted by competence based teachers and experts to completely replace classroom training.

| | |
| --- | --- |
| eClasses (Online coaching) | eConversations (Live instructor training) |
| 5 weeks: 25 hours | 5 weeks: 10 hours |
​
The chart shows a web-enhanced case-based activity in an IBI course with the requirement for the students to go through detailed and diverse procedures which shows the flow of a typical online case-based learning sequence in the course. The online activities were varied: web searching, reading of online resources, quizzes, learning games and group discussions…Many of the eLearning lessons activities are carried out independently integrated in our self-paced learning programs - eClasses but students' performance is closely monitored by the teacher and contributed to course grades.
The activity sequence in Learning Activities Management System (LAMS) allowed the activities to become more structured in the following manner. The course is structured into different modules and lessons so that students learn them in order together with working with the suggested online resources and the links to the resources were placed in the LAMS sequence.
Students learn and finish each lesson and when they feel that they are fully learned, they click the 'next' button to go to the next lesson and then the mini test when they have finished a whole module for the progressing analytics and evaluation. The students learn through the case materials, quizzes on comprehension and the associated questions…then they can submit their questions and exercises to the instructor who will receive students' answers and exercises also through the same system.
The topics of the module will be further discussed in the live classroom training - eConversations, with various answers being compared and contrasted. Students then rethink about their own solutions. A learning project will be assigned after that for them to work in group to really comprehend and absorb the knowledge and skills.