STRATEGIC PLANNING | ROBIN NGUYEN | INTERNATIONAL
Strategic Planning is the process by which the guiding members of an organization envision their future and develop the necessary procedures and operations to achieve that future.
Strategic Planning has the potential of empowering individuals and teams to create their chosen futures. This is not a course on predicting future events. Instead, strategic planning creates the ideal future for individuals, organizations and communities. Historically, this type of planning has overcome the impossible, united people with common aspirations and accomplished modern marvels. The course offers instruction of a nine-step model that seeks to identify a process that transforms preferred outcomes into current reality. This model is adapted from "Applied Strategic Planning" by Leonard Goodstein, Timothy Nolan and William Pfeiffer.

What you will cover?

Module 1: What is Strategic Planning?

• Defining of Strategic Planning
• Projects toward a desired outcome
• Keys to Strategic Planning

Module 2: Four Strategic Planning models

• John Bryson
• Mark Wallace
• Applied Strategic Planning
• Center for Public Safety Excellence

Module 3: Applied Strategic Planning (nine steps)

Planning to Plan

Values Scan

Mission formulation - Why us?

Strategic Business Modeling

Performance Audit

Gap Analysis

Integrating Action Plans

Contingency Planning

Implementation - Project Management
Who is the coach?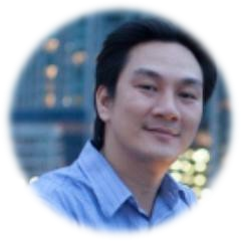 Robin Nguyen is the CEO of IBI who created IBI from scratch. Possessing deep knowledge and passion on education and training combined with strong business development and marketing skills. Robin is an capable trainer in Business Development, Customer Service Management, Marketing Strategy and eLearning development.

Which teaching method to be applied?

| | |
| --- | --- |
| eClasses (Online coaching) | eConversations (Live instructor training) |
| 6 weeks: 30 hours | 6 weeks: 12 hours |

IBI Blended eLearning were designed to achieve a good balance within group learning and real time discussion, self-study and interactive learning which is conducted by competence based teachers and experts to completely replace classroom training.

The chart shows a web-enhanced case-based activity in an IBI course with the requirement for the students to go through detailed and diverse procedures which shows the flow of a typical online case-based learning sequence in the course. The online activities were varied: web searching, reading of online resources, quizzes, learning games and group discussions…Many of the eLearning lessons activities are carried out independently integrated in our self-paced learning programs - eClasses but students' performance is closely monitored by the teacher and contributed to course grades.
The activity sequence in Learning Activities Management System (LAMS) allowed the activities to become more structured in the following manner. The course is structured into different modules and lessons so that students learn them in order together with working with the suggested online resources and the links to the resources were placed in the LAMS sequence.
Students learn and finish each lesson and when they feel that they are fully learned, they click the 'next' button to go to the next lesson and then the mini test when they have finished a whole module for the progressing analytics and evaluation. The students learn through the case materials, quizzes on comprehension and the associated questions…then they can submit their questions and exercises to the instructor who will receive students' answers and exercises also through the same system.
The topics of the module will be further discussed in the live classroom training - eConversations, with various answers being compared and contrasted. Students then rethink about their own solutions. A learning project will be assigned after that for them to work in group to really comprehend and absorb the knowledge and skills.