About
Story

IBI (International Bilingual Institute) is the trusted provider of English language and Business Skills Blended eLearning solution for corporations, schools and organizations, founded and operated by international experienced educators.

Established by experienced teachers and educators who understand students' interests inside the classroom as well as their strengths, weaknesses, and difficulties in learning a language or acquire a business skill. We have discovered that every talent has strong desire to learn, but finding a quality learning model that could balance work - learn - life is still struggling for them. So, we spent hundreds of hours brainstorming and discussing with companies' leaders, education experts, psychologists and IT leaders to express the desire to find a learning solution that could improve the reality.

The founders, finally, with enthusiastic determination and passion, thrivingly integrated new effective technologies in teaching and learning based on the harmonious combination of profound knowledge in the context of innovation pedagogy in align with emerging technology, to create the online learning platform that achieves a good balance within group learning and real time discussion, self-study and interactive learning.

IBI was designed and built as the English language and Business skills pioneering blended eLearning solution that completely replaces classroom training. This expresses our founders' vision of building a flexible but quality-focused learning model that fosters the right type of skills and knowledge that will lead to sustainable growth for the globe.
Key Products
Key differentiators

1. Re-invention

IBI virtual blended English language and Business skills courses offer you the advantages of live classroom training (IBI eConversations) designed in concert with the cost-effectiveness and flexibility of self-paced learning (IBI eClasses) with the aim of completely replacing classroom training and improving learning retention at the highest level.

2. Relationship

Just like classroom based learning, we provide a better opportunity for the establishment of close mentoring relationships to promote students' academic performance and foster them to be more cooperative and more engaged in learning through teacher's dedication throughout the course.

3. Reshape

In order to impact students' learning curve, we shift from "facilitator led' teaching to "learner centric" learning through making our platform smarter by infusion of Artificial Intelligence technology which helps boost learning personalisation, course recommendation and ​high level of interactivity.

4. Real teachers
Our REAL teachers engage all learners in learning and learning activities. This stresses the importance of meeting the human needs of students in online learning environment. Combining psychology and education in teaching method, our teachers are the 'motivational pathways' to attract even the most troubled and reluctant students to learning. They know how to win the hearts and minds of students by first seeing them as worthy and capable human beings, then stimulating their interest through active learning, and finally, ensuring students receive the support needed to learn.
Academic Team
Senior Development Editor: Ryan Sawyer - Master of English Literature, California University

Senior Product Marketing Manager: Philip Endersby - Master of Business, Oxford University

Senior Content Project Manager: Robin Nguyen - MBA, Colombia Southern University

Content Project Manager: Todd Frye - BA & AS, Chicago University

Specialist: Donna Chau Berry: BA - Radio, TV, Film; San Joe State University

Specialist: Gabriel Boyer - TESOL

Specialist: Matthew Berry - Phd of History Fullbright University
Values

Our values are fundamental to our success. They are the foundation of our company and underlie our vision of the future, our business strategies and our decisions, actions and behaviors.

Four core values are at the heart of IBI: Integrity (to build trust with clients, employees and partners), Incorporation (to enhance credibility), Innovation (to improve customer experience) and International (to conform to international quality and standards) which are linked together and care the source of our success.


Vision & Philosophy
IBI has sought harmony between personnel, customers and society, especially the firm development of society, through education. IBI is dedicated to contributing to the strong development of the world economics by equiping talents with the skills and knowledge needed for their personal and career development through provision of innovative and quality online learning programs.

Award: IBI is proud to be selected as one of the most promising tech start-ups all over Asia Pacific in 2016 by e27 - 2016 TOP 100 Judges' Choice

Trusted by industry leaders and experts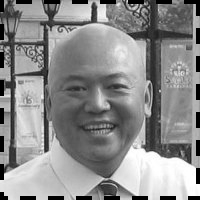 "IBI has created a winning circle of emerging
technology, teaching quality and enriching content."
Jason Lim
Executive Director at TireAngel Limited
China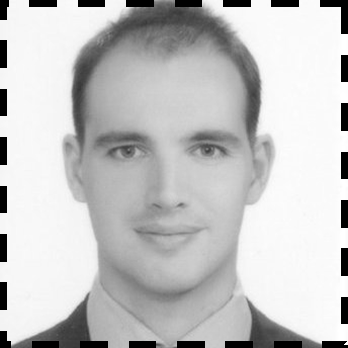 "IBI's teachers know how to create a strong company culture and inspire every student to do their best."
Hans Weemaes
Professor at Yonsei Business School
Korea
"Our talents enjoy IBI as they pay only one-third of what classroom-based courses in the same quality charge."
Tu Nguyen
Chairman and CEO of NTS Group
Vietnam